…To talk of many things. – Lewis Carroll
Featured GIF via here.
I am so thankful for the immense amounts of knowledge I gained throughout the duration of my time in EC&I 831.  I am thrilled to announce that I will be taking EC&I 832 next term so please stay tuned to my blog for new posts in 2018!  I can't wait to continue my online learning!
Before the start of the class I was your "average joe" on social media – I had a personal Facebook page and an instagram that I posted the odd photo or update to, and a classroom Facebook page that I used to convey information to my families about our day, upcoming events, etc.  Check out my summary of learning in my learning project category for more information on that Facebook page and to see how I used it throughout the course! I've also attached the permission slips I used to facilitate the program if you want to adapt them and try them out! Find them here and here! Aside from that aforementioned life line to my families, I was rarely doing anything of note or purpose on social media.  I am ashamed to admit I didn't even dabble in Twitter and didn't really understand Snapchat.  My world as completely blown when I learned of all the Online Educational Resources that were right at my fingers tips – all I had to do was reach out, online that is, and grab them.  This course pushed me out of my comfort zone and into a whole new world of opportunity.  I am so thankful to my classmates and Dr. Alec Couros for the support, patience and wealth of information throughout the term.  This really made my first Master's class enjoyable, usable and WELL worth every hour spent on it.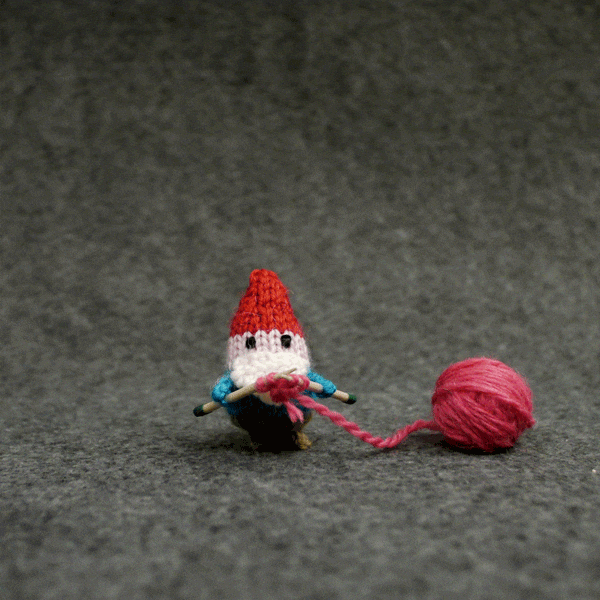 Gif via here.
We learned about OER's, digitial identity and citizienship, PLN's, social activism and slacktavism.  I think throughout the term each of my classmates in their own amazing ways, did wonderful jobs summarizing, explaining and exploring these topics enriching not only my understandings, but those around them too.  I would like to take a minute and highlight some of my favourite posts as well as my own to wrap up the term.  First, how can I not give a shout out to my friend Jaque for her amazing review of Ted ED.  This post was thorough, in 3 separate and equally amazing parts and did such a nice job explaining all of the wonderful parts of Ted ED.  I also reviewed Ted ED and found out what an unbelievable OER it is.  You can check out my post here.  I was so pleasantly surprised when we had the chance to explore these resources because I actually took away a list of sites that I either want to explore myself, or take directly into my room.  As I mentioned in my summary of learning, I am so excited to see where my kiddos end up with their secondary, and post secondary education with such a great number of resources being available online for free!  I still have questions about what a post secondary degree will mean, if you'll need one, etc.  The kids I teach are in a very unique position – much, much, much different than when I grew up!
Next up, the dreaded digital identity and footprint piece.  This part of the course really resonated with me because your digital footprint can absolutely make or break a person as they transition from young adulthood into the professional world.  I feel like it's my obligation as an educator to ensure my kids are being safe and are getting the information they need to be safe and informed online.  Before I started my learning project I did a workshop with my grade 2's on what it even means to be safe online and how important it is to think about what were searching and posting and exploring BEFORE we do it.  We made a fun video to help others understand what we learned.  Check it out below if you haven't already.
I have to give a shout out to my classmate Coralee and her post on digital identity.  I felt like Coralee asked meaningful questions and posed some great pros and cons.  I think there are unbelievable things that can happen if we allow kids to explore and partake in the online world but they need to understand, even at a young age that actions have consequences and they need to be careful and mindful!
The Personal Learning Network's we had the opportunity to build in this course were amazing!  I had no idea that a blog, twitter and using my personal social media in a more professional way could award me with so many learning and development chances.  In this section I would love to just say another thank you to everyone who was willing to share so openly throughout the course.  It was because of you guys that I was comfortable to do the same – I mean this whether you were sharing educational information and resources or something more personal.  I have to shoutout Steffany and Christina for their personal and open posts throughout the class.  They are inspirational and I appreciate you guys sharing your more intimate stories of health and the road to happiness.  I would also encourage (and beg! 😉 ) everyone to follow me on Twitter, I have learned so much from tooling around the site and engaging with fellow friends and educators.  Next term, I am hoping to try out some more of the #saskedchat stuff!  I still have lots of learning to do so I can fully utilize my PLN but I know the future is bright!
The final piece I would like to quickly chat about is the social justice piece of the course that we touched on with Katia.  The concept of "slacktivism" was one that stuck with me.  The online world is a busy place and unfortunately, lots of people are like me – just on here surfing around, liking posts but not necessarily acting on the causes that I am sharing about or reading about.  I like to try my hardest to see the good in people and I do believe that people have the best interests at heart when they are sharing and liking items online, but we need to do more!  Sharing and liking do make a difference as you are getting a cause out to the rest of the world but unless you are willing to take the next steps to advocate for the causes it isn't effective.  We need to remember that above all, we have power online and that the choices we make (or don't make) are extremely important.  We need to research and weed out fake news and stay informed so we can put our money (or time) where our mouths (fingers typing) are. 😉  If you want to read more about my feelings on social justice, check out my blog post here.  I titled that post, "Imagine a World" and I still do – everyday I wonder what it would be like if we had fairness for all…not equality, but fairness.  I had to include my favourite image showing exactly what I mean for fairness not equality, this picture articulates the mindset that I try and pass on to my kids everyday.
Image via here.
Overall, thank you so much for everything throughout the class.  If anyone has any questions, please visit my contact page and get at me!
Have a wonderful holiday season and Happy New Year.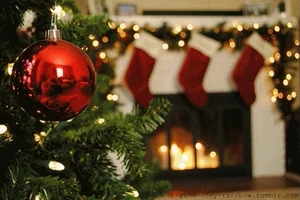 ❤ Dani
"Educating the mind without educating the heart
is no education at all."
-Aristotle