Hello ECI834er's,
It's so hard to believe that we are reaching the end of the semester already!  I've had successes and less than successes in the creation of my online course content, but overall I am so excited with how it turned out.  We learned lessons (often the hard way) and I am so appreciative of the feedback I received throughout.  I have actually used one of them in particular, Edpuzzle.com and I LOVE it!  I never would have explored this cool option had it not been for this unique assignment of analyzing each other's work.   It has changed the path of Joe and I's unit for the best.  Joe and I have carefully curated modules to suit the needs of my grade 2/3 class and they are having a blast working through the course!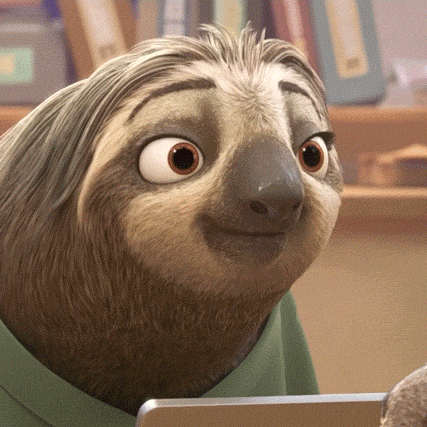 Sloooowly but surely we are plugging away on all the assignments and the feedback I have received has been wonderful!  The kids are loving the independence and the exciting new way to learn.  So, what are they learning you might be wondering?  If you haven't been following along on my blog you can check out the whole course profile HERE but I'm also going to include a Cole's Notes version below!  If you would like to check out the course in it's full form and have a Regina Public School email address, have at it HERE by using the code in the photo to the left!
If you do not have an RPS email, please email me at danielle.hackel@rbe.sk.ca and I can set you up with the information you would need to peek it.
Science Unit – Matter – Grade 2/3
Students begin by learning the fundamentals of Google Classroom, the platform we chose.  Students learned about Google Read & Write, Google slides and how to take a photo and copy it into a slide.  They practiced typing and even learned how to take a photo and paste in into a slideshow.
Students then move into our first module that focuses on building basic knowledge of Matter – what it is, the states, and some properties of each.  This module also allows students to try some parts from home with their families, work with partner in the class as well as work independently.  We used many different kinds of learning platforms in this module including Kahoot, Edpuzzle, Youtube and Google Slides.
Next up is our most hands on module – the experiment section!  In this unit children will view and complete matter experiments with the help of Joe's grade 5 students.  Students will work at home on the projects and then get the chance to respond on the classroom Facebook.  We will also do a couple of these at school for students who cannot complete them at home.  We will do a more formal lab write up for these at school so we can practice that as well.  They finish this section with a super fun assignment to make their own textbook and practice the properties of matter as well as using the copy and paste function they used in an earlier unit.  Again, we tried to make each unit unique, therefore allowing for each student to have a chance to shine!
To finish the unit we are exploring both properties, changing states of matter as well as doing a review to gain knowledge before our unit ends.  Kids will take part in an egg drop challenge that spans both home and school testing how to keep a solid a solid and what properties a liquid has that we would see if the egg's solid shell cracks open.  To conclude, students will watch a short video and then participate in a final quiz using google forms to ask and store answers.  Again, we are utilizing many different platforms to try and give each student an opportunity to feel successful.
This course was a blast to make and it has been so cool to watch the kids work through it!  Joe and I were talking about how interesting it is that kids have been trying assignments from home that we hadn't formally introduced because they are logging in from home and working through it.  I know this wouldn't or couldn't happen at every school, but it's been amazing to see here.  Now, don' t get me wrong, it hasn't been all sunshine and rainbows either…there were some trials and tribulations as well as these successes that I outline in my blog post, "Google Classroom…in my classroom" if you want to check it out!  I wrote this post and then Kristina reviewed our modules and made some suggestions that changed the profile for me!  I was introduced to tools that I had never worked with and really appreciated the feedback.  A fresh set of eyes is truly a gift!  If you want to check out the response to the feedback and see any changes I made, just click HERE! 
Thank you so much for taking the time to follow along with me on this journey, if you're interested in a quick spin through this course, please take a few minutes and watch the link below – it will give you a look at the main features of this course and some of my favourite parts!  Joe and I are really proud of it and hope you enjoy it too!
❤ Dani
"Educating the mind without educating the heart,
is no education at all."
-Aristotle